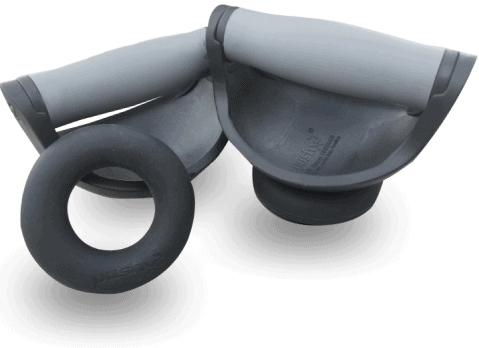 What is
PushX3
Let's talk about what's going on in fitness right now; we are seeing a generational leap forward in today's exercise – where variation, balance, and unorthodox training reign supreme.
We've spent several years on design, field trials, patents and intellectual property, prototyping, strength testing, and talking to manufacturers and distributers to bring you something that:
01

Enhances your exercise experience

02

Adds variation

03

Gives you an efficient work out

04

Simple to use

05

Lightweight and durable

06

Reduces wrist stress

07

Increases range of motion

08

Increases range of motion
Shaped By The Fitness Industry
PushX3 is used daily in home gyms and in classes by fitness professionals at several gyms across the country and abroad – the response has been outstanding!
As described by many fitness professionals and home fitness enthusiasts:
"PushX3 is better than other single-plane rotation, clunky,
expensive push-up tools"
"It can be easily used alone or integrated into fitness classes and
non-traditional Yoga classes"
"Personal trainers especially love PushX3 because of its versatile
training applications and ease-of-use"
"PushX3 is my "go-to" equipment, it's always in my gym bag,
and I tell all my team members and friends about it wherever
I go"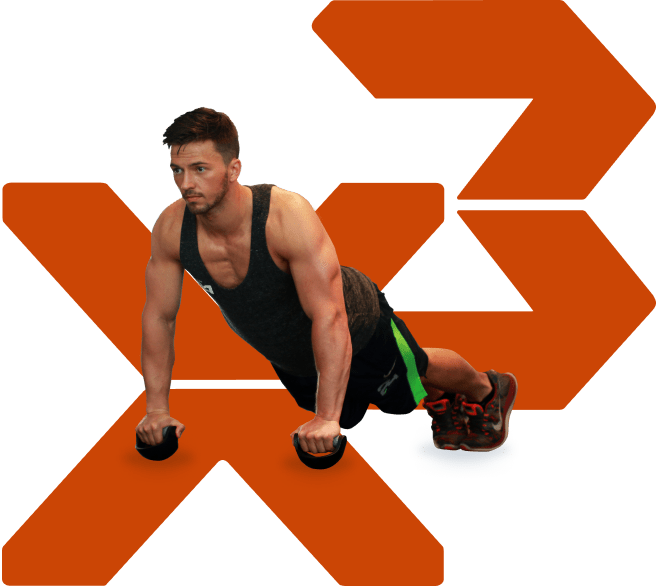 Nothing But The Best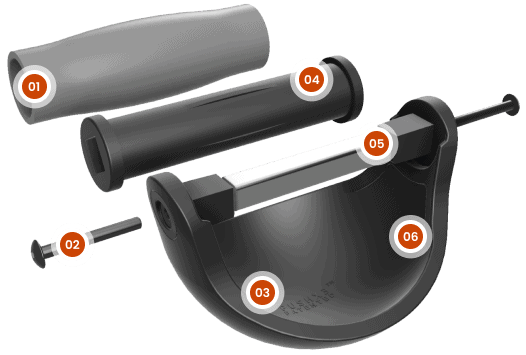 We aren't willing to compromise quality and durability and settle for bad materials and manufacturing.
Instead, we spent years testing and integrating the very best feedback from several high-profile gyms and personal fitness trainers from around the world, eliminating limitations, and bringing you a truly great product.
01

High-Grade Soft Grip TPR Handles

02

High-grade black stainless steelbolts with performance thread-locking adhesive

03

High-Strenght Reinforced Performance Nylon Polyamide Pa66

04

Overmold Grip Anti-rotation Ribs

05

Aluminum Bar

06

Handle Reinforcement
PushX3 was designed by Dan Delisle – he is a husband, father, Professional Civil Engineer, technical author, sports enthusiast, and fitness devotee.
Dan worked several years doing backcountry stone masonry, bridge building, and construction in Yosemite and Yellowstone National Park, requiring extreme fitness, strength, endurance, and perseverance – especially in harsh conditions. A high level of fitness was paramount to performing at a high-level of exertion for many years.
However, years of grueling manual labor and crushing rocks with sledgehammers left Dan's joints with a certain stress when hyperextended (e.g., wrist joints in push-up position with hands on ground).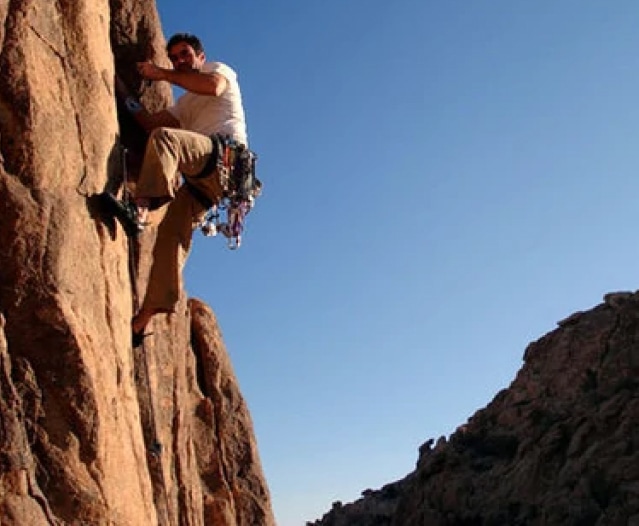 Dan found that using push-up bars/handles helped to relieve wrist joint stress, but they lacked range of motion, and didn't engage all his muscles during a push-up, like you must do when balancing.
Similarly, Dan found that bench pressing with dumbbells helped his muscle fatigue and gain exponentially better than using a straight bar, because he was developing stabilizer and smaller muscle groups during the workout.
As such – along with always looking for ways to increase his level of fitness while keeping his workouts fun and creative – these limitations were what led him to inventing PushX3; an uncomplicated, yet highly versatile new fitness and push-up tool that focuses on strengthening the upper body, arms, back, and core muscles using eccentric and stability forces to provide unparalleled strengthening results!