We're back!
Covid19 hit us HARD….so thanks for your patience through the Pandemic!
But not you can get your all new and updated sets. 
PushX3 is a patented, uncomplicated, and highly versatile exercise device that focuses on strengthening the upper body, arms, back, and core muscles using eccentric and stability forces to provide unparalleled strengthening results – it combines several different workout tools into one seamless and effective device!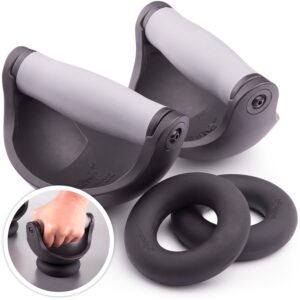 PushX3 arrives with two (2) PushX3 stabilizer rings, a thorough brochure full of exercises, and a high quality mesh bag to easily store and transport to your favorite gym.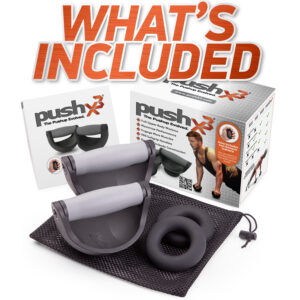 Each set of PushX3 includes two (2) PushX3 stabilizer rings to transform PushX3 into traditional push-up handles, but can also be used as grip strengtheners to build forearm strength and endurance.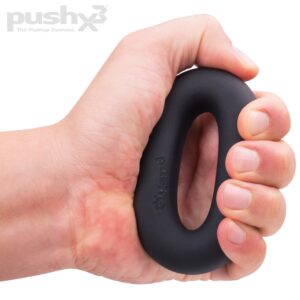 Use PushX3 with or without the all new Pushx3 Rings!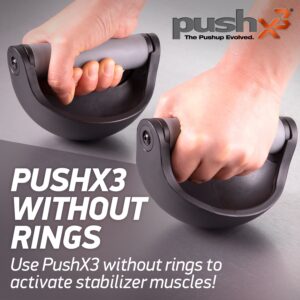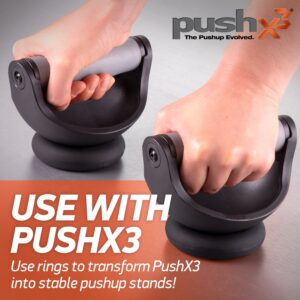 And thanks again for your patience through the Coronavirus Pandemic!